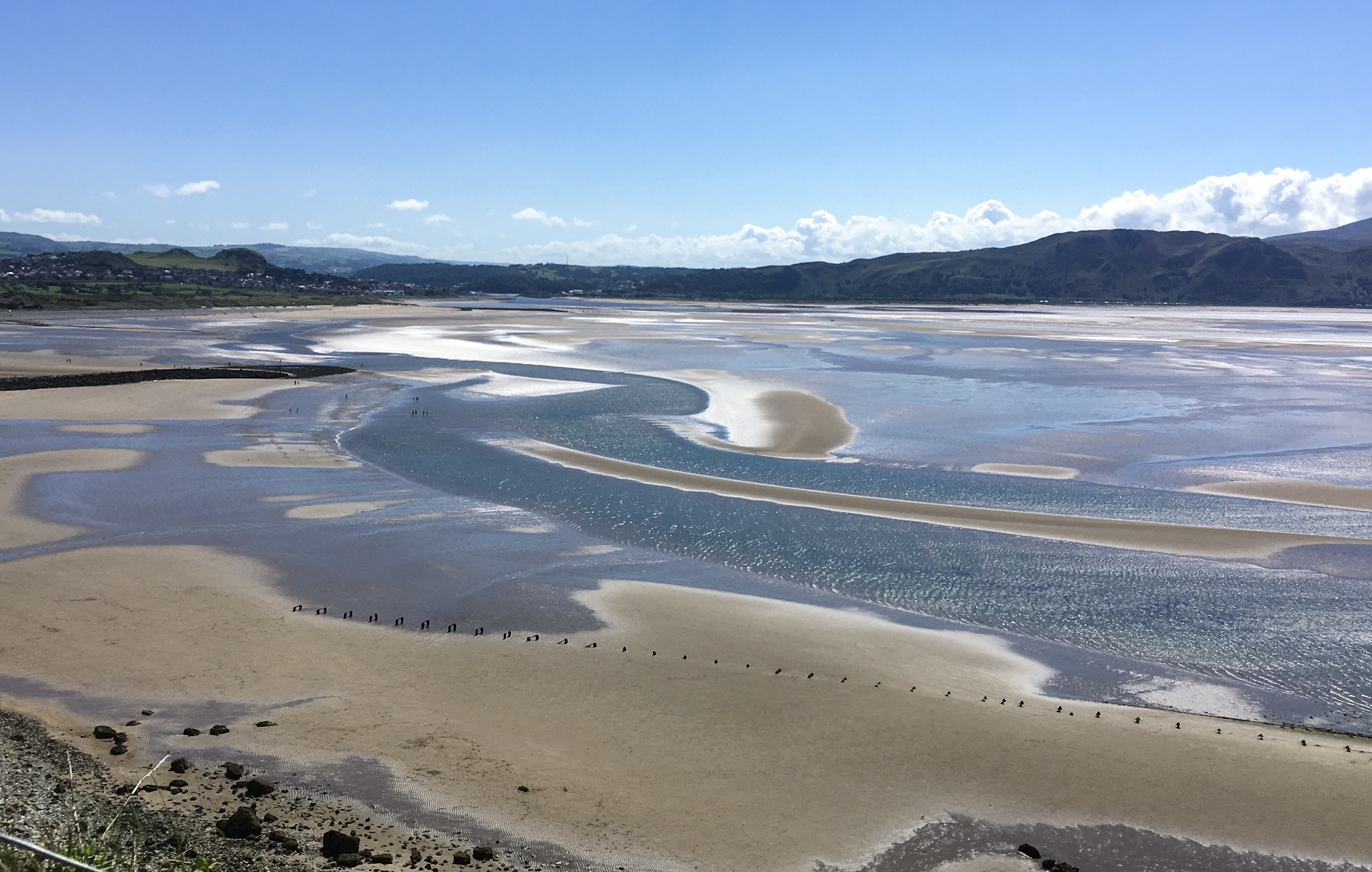 Living by the sea has been very refreshing from life in London.  I don't think I will ever tire of looking out of my window every morning or walking my dog Barney along the shore.  Funny thing is in the school holidays when the tourists, arrive it all goes a bit mad here. The crabbing season bursts into life on the quay side in Conwy, this seems a very popular summer holiday thing to do.  Children and adults all peering into the water with their bacon at the ready. Seagulls stalking in the background their beady eyes on the bait. (big buggers they are)  I too joined in with this taking my grandson off to a much quieter location, it was just the two of us, a pontoon and our bucket and line. Squealing with delight when we'd caught one and screaming some more when it dropped on the deck and not in our bucket!! Such fun.
Fast forward September 5th and the tourists are all gone, and the serious fishermen are back on the North Shore.  The whites on the sea and the tide in, I had to go over and ask what they were catching – apparently Mackerel mainly and Sea Bass. Now Barney my retriever has a bit of a reputation with the North Shore fishermen………… He took to running off some weeks back and we found him chomping his way through some poor chaps bait. Worms, yes worms big fat ones wrapped in newspaper.  We were not amused, disgusting mutt.  As for the fisherman he luckily saw the funny side "never thought when I packed my bait it would catch anything that big" We muttered our sincere apologies, "sorry, so sorry" we say that a lot with Barney.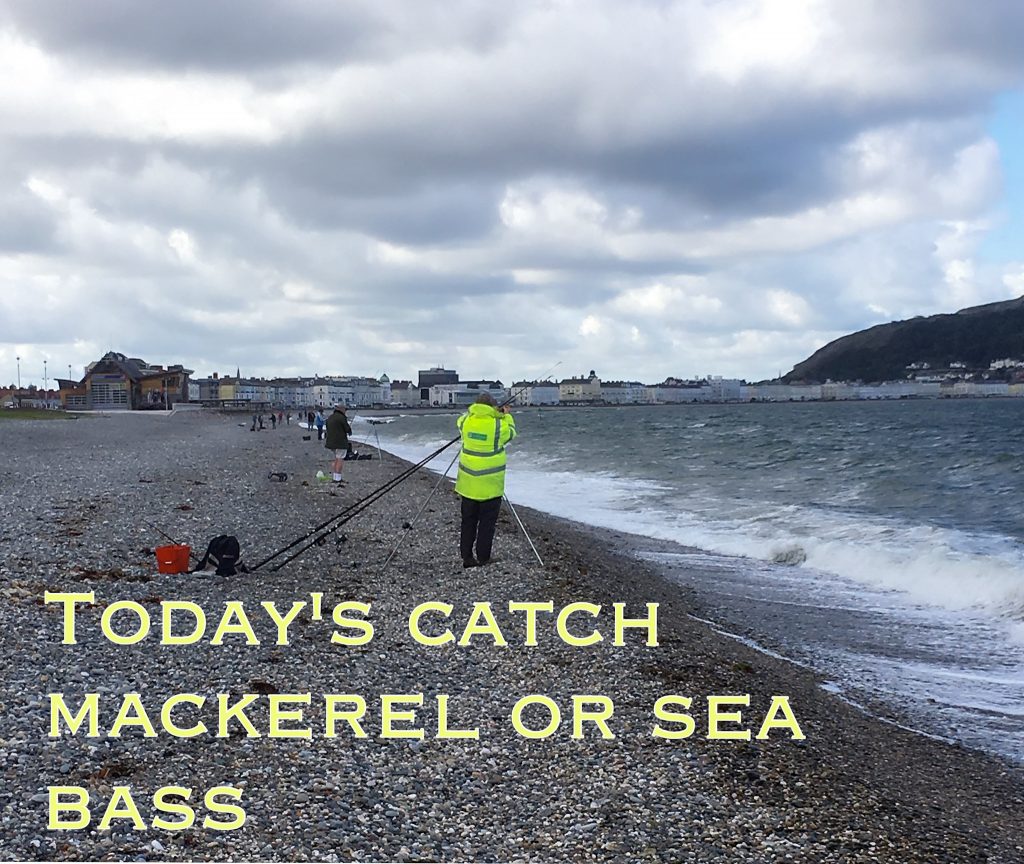 Thankfully we are really lucky to have a first class fishmongers in the town called Mermaid Seafoods in Llandudno. http://www.mermaidseafoods.co.uk/. Its here I love to buy fresh salmon fillets, trout, mackerel and tuna. As well as their famous Conwy mussels.
You see oily fish has many benefits especially for our skin, they contain something called unsaturated fats.  Sounds terrible the word "unsaturated fats" but these are actually good fats.  Why are they good? they help keep our skin hydrated, reduce heart disease and joint inflammation and are great for hair and nails too.  People on low fat diets tend to have more of a problem with dry, flaky dehydrated skin as well as looking a bit wrinkly.   Hate fish look at eating avocados and nuts too.
To get enough essential fatty acids we need to eat a lot, and I mean a lot of oily fish.  Taking a supplement can also help.  Omegas 3 and 6 tick this box. But be aware that cheap supplements are usually cheap for a reason.  A lot of the cheaper brands don't even dissolve in the gut, they are so sugar coated they pass straight through. Of no benefit whatsoever. My morning breakie starts with 2 Skin Omegas+, 1 Skin Vit A+ washed down with my vanilla rooibos tea,  all helps to feed the skin from within from Advance Nutrition Programme.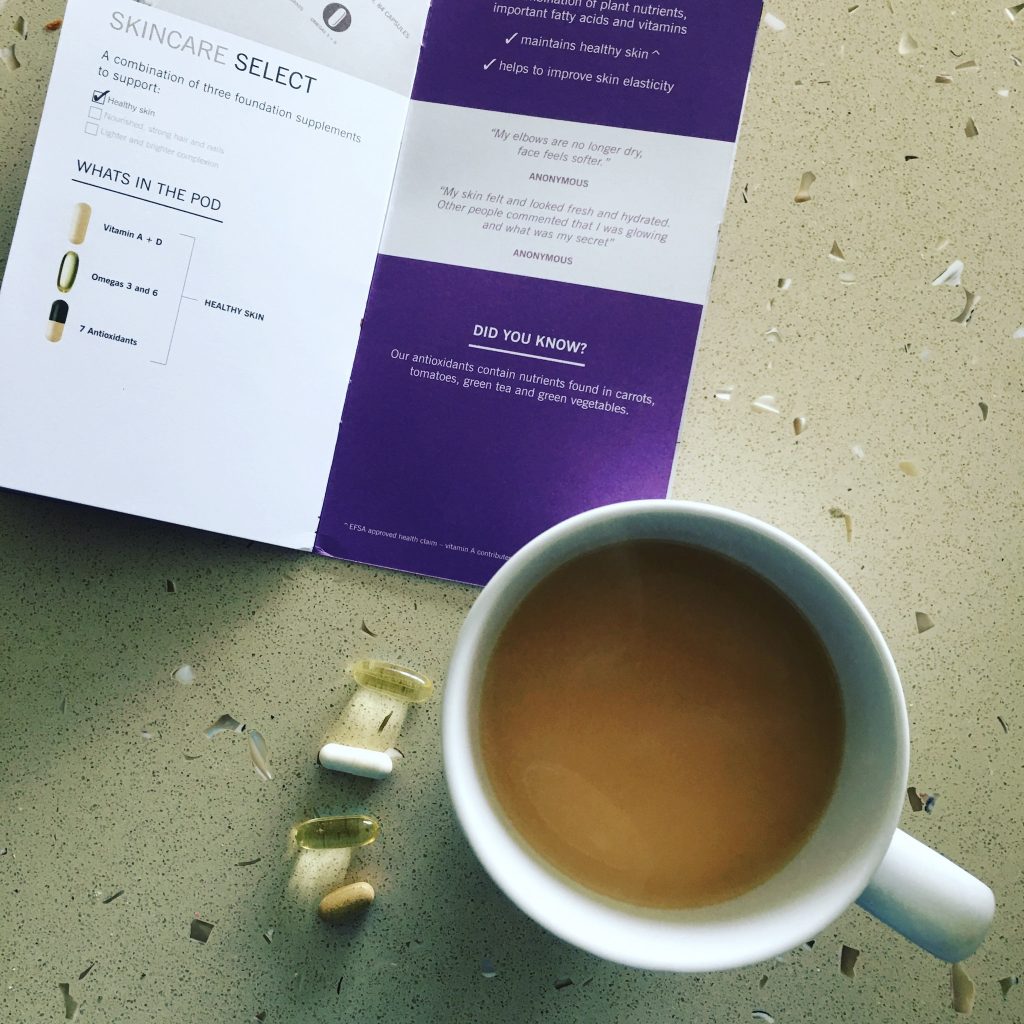 Who are they – a premium range of supplements.  What do I like – they are free from artificial preservatives, colours, flavourings, PCBs and fillers with no added sugar, salt, soya, wheat, gluten, yeast, lactose or dairy products. That's a big YES from me.
Autumn means one thing, protect the skin inside and out and for Barney no more picnics to eat just lovely empty beaches and seagulls to chase.
Sandra x